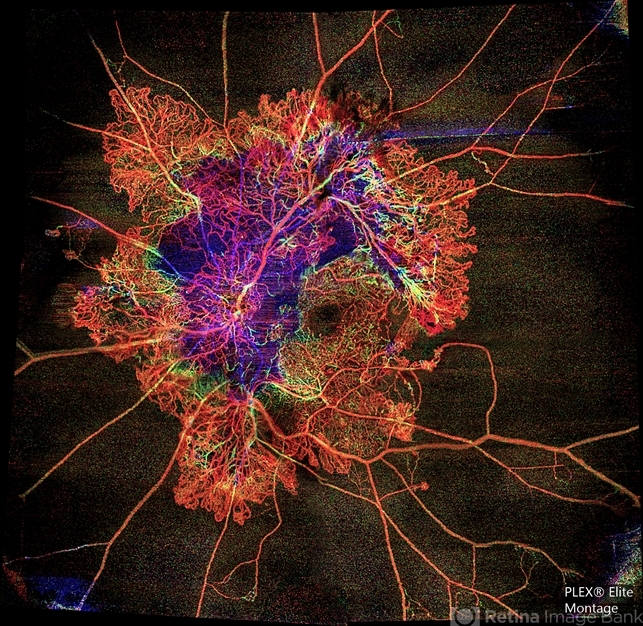 File number: 52805
---
Comments
SANDEEP KUMAR (June 23 2020)

As beautiful as it can get

Deepak Bhojwani, MS (April 12 2020)

ELITE CLASS IMAGE!!!
Sign in to comment.
Image of the week

Jun 21, 2020
View all images of the week

Rating

Appears in

Condition/keywords

proliferative diabetic retinopathy (PDR)

Photographer

Anuj Choudhary, Shroff Eye Centre, New Delhi

Imaging device

Optical coherence tomography system
Zeiss Plex Elite 9000

Description

A 54-year-old man with DM for 15 years. The left eye had a visual acuity of 20/40. Wide field swept source OCTA revealed branching out central neovascular trunk vessels from the disc with terminal loops, along with exuberant proliferation of irregular small-calibre fine new vessels. The patient underwent OCTA guided pan retinal photocoagulation.
Related files