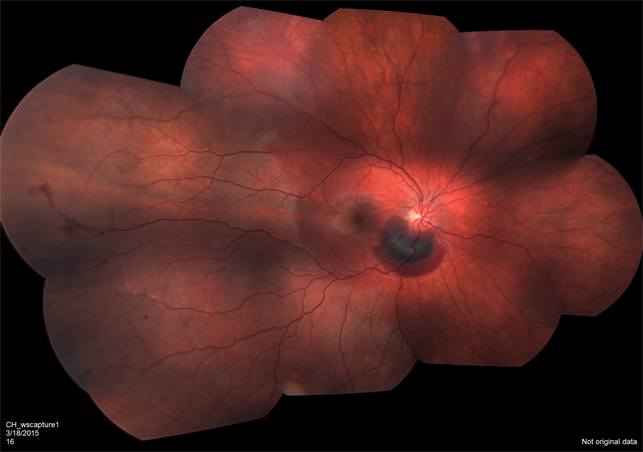 File number: 27966
---
Comments
Suber S. Huang, MD, MBA (April 20 2018)

A beautiful image with crystal clear media! The commotion retinae looks like it is resolving and quite diffuse. It would be good to know if there was avulsion of the vitreous base(common in blunt trauma and peripheral dialysis). I suspect choroidal rupture which typically occurs concentric tot he optic nerve or macula. Please consider submitting a f/u image when the blood clears. Clinical details of when the image was taken in relation to the injury are important. Terrific capture Nichole. Kudos to the PRS team. Keep sending!

Nichole Lewis (April 10 2018)

Thanks Jim!

James B. Soque , CRA OCT-C COA (March 30 2018)

Good you had the fore thought to pan extremely temporal in this patients right eye! You have a gift! Thank you for your submission.
Sign in to comment.
Image of the week

Jun 17, 2018
View all images of the week

Rating

Appears in

Condition/keywords

commotio retinae, retinal hemorrhage, peripapillary hemorrhage

Photographer

Nichole Lewis

Imaging device

Fundus camera

Description

14-year-old male hit in the right eye with a stick. Commotio Retinae with retinal hemorrhages and peripapillary hemorrhage.
Related files