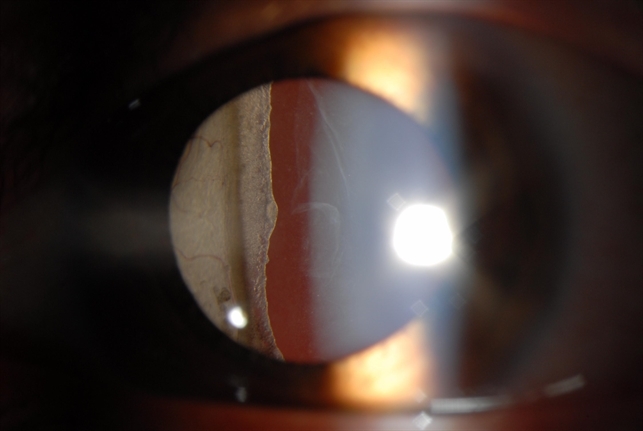 File number: 26756
---
Comments
Suber S. Huang, MD, MBA, FASRS (October 7 2016)

Philip - terrific pic. I am going to select it as a future image of the week. will you please update the history and the findings on the image. Is this the edge of a GRT and chronicle detached retina. Phakic? Post-op.

Well done! Please keep sending. See you at the APAO!
Sign in to comment.
Image of the week

Jan 1, 2017
View all images of the week

Rating

Appears in

Condition/keywords

giant retinal tear, membranous vitreous, Stickler Syndrome

Photographer

Alex Fraser

Imaging device

Photo slit lamp biomicroscope

Description

Slit lamp photograph
Related files