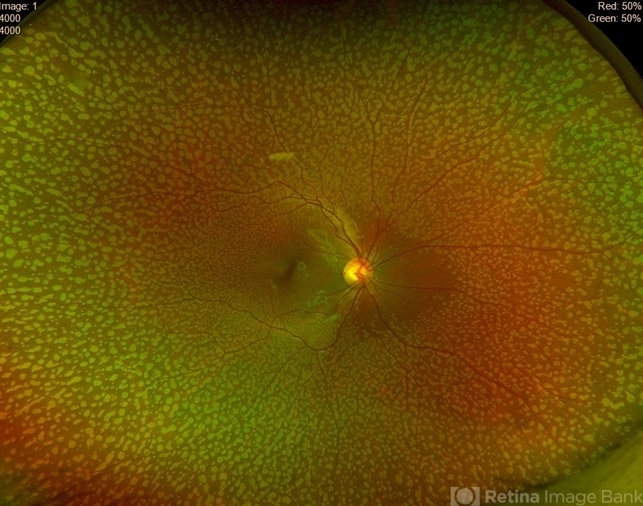 File number: 108159
---
Comments
Manish Nagpal, MD, FRCS (UK), FASRS (March 24 2023)

wow..thats a work of art
Sign in to comment.
Image of the week

Jun 11, 2023
View all images of the week

Image of the year

Rating

Appears in

Condition/keywords

Benign familial fleck retina

Photographer

Veda Vyas

Imaging device

Fundus camera
Optos Daytona

Description

12 year boy first born of consanguineous marriage, came for routine eye check up with BCVA 20/40 OU. He has no night blindness. His OCT showed thickening of the RPE with dome like elevations involving the ellipsoid layer. Dark adapted ERG showed normal 'b' wavesPhotopic ERG showed reduced 'a' and b waves.
Related files