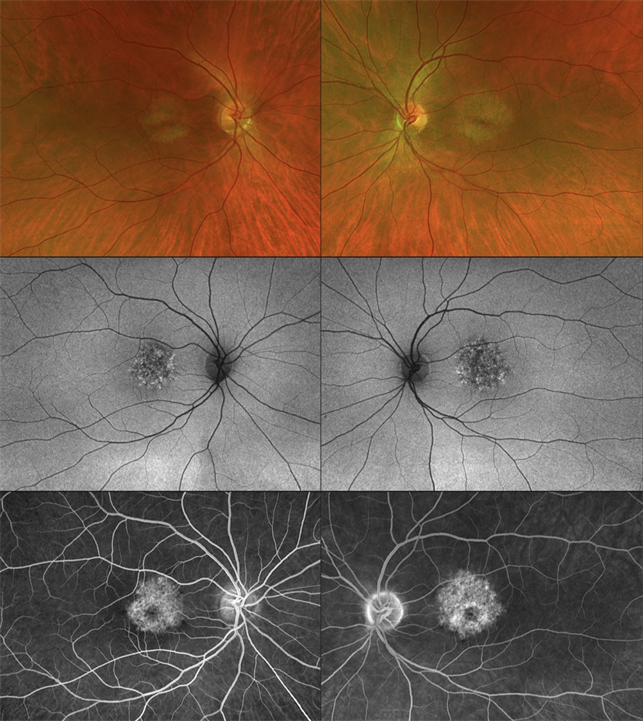 File number: 95613
---
Comments
Sign in to comment.
By Hanna Choi
Co-author(s): Hanna Choi, BS, New England Retina Consultants; Shilpa Gulati, MD, New England Retina Consultants
Uploaded on Jun 27, 2022.
Last modified by Joshua Friedman on Dec 1, 2022.
Image of the week

Dec 4, 2022
View all images of the week

Rating

Appears in

Condition/keywords

cone dystrophy, maculopathy, inherited retinal disease

Photographer

Kaitlynn Silva, New England Retina Consultants

Imaging device

Fundus camera
Ultrawide-field Optos Fundus Photography, Autofluorescence, Fluorescein Angiography

Description

37-year-old female with cone-rod dystrophy. Developed photophobia and progressive blurry vision in the third decade. VA 20/40 OD, 20/30 OS. The patient is compound heterozygous for pathogenic mutations in the CERKL gene (Arg465Trp and Arg283*).
Related files