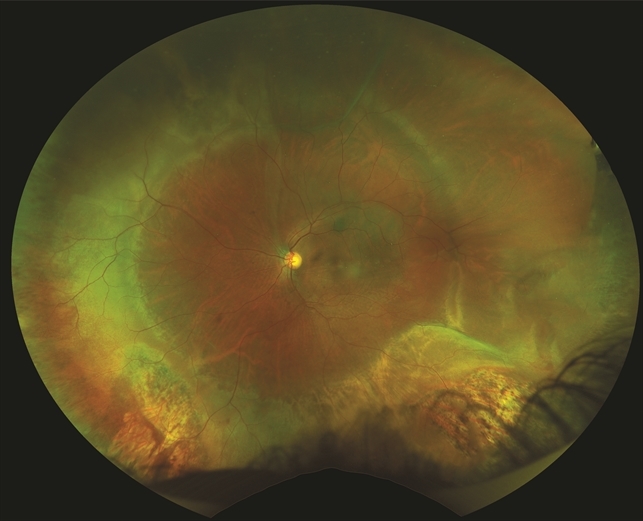 File number: 75829
---
Comments
Sign in to comment.
Rating

Appears in

Condition/keywords

retinal detachment, rhegmatogenous retinal detachment, scleral buckle, scleral band, cryotherapy, external drainage, silicone tire, silicone band

Photographer

Kushal Delhiwala, Netralaya superspeciality eye hospital, Ahmedabad, Gujarat,India

Imaging device

Scanning laser ophthalmoscope
Optos Daytona

Description

Ultra-widefield fundus photograph of left eye of a 29-year-old male who underwent scleral buckling surgery for retinal detachment.279 silicone tire and 240 band was used. Fundus shows reattached retina with adequate buckle indentation and subretinal fluid blebs along inferior arcade and nasal to disc.
Related files