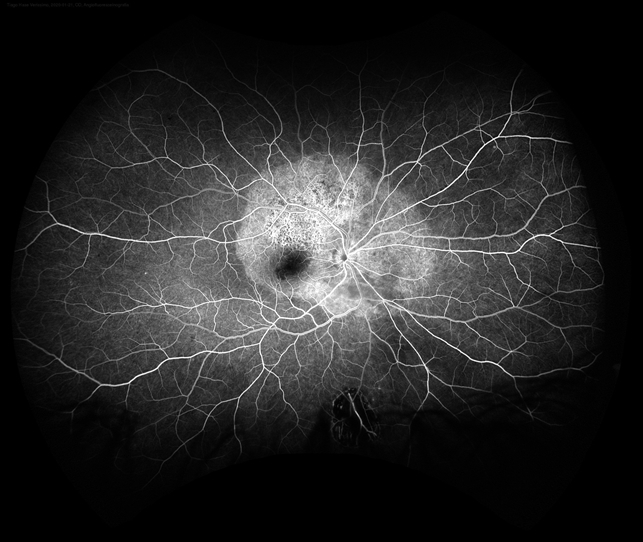 File number: 74768
---
Comments
Sign in to comment.
By Rafael Reis Pereira, MD
Retina Clinic
Co-author(s): Hermano Lucio A. Filho; Lucas Mares Guia; Ricardo Nakaghi Okada; André Maia, Retina Clinic- São Paulo.
Uploaded on May 4, 2021.
Last modified by Caroline Bozell on May 4, 2021.
Rating

Appears in

Condition/keywords

acute syphilitic posterior placoid chorioretinitis

Imaging device

Opto California

Description

A 31-year-old patient with a complaint of photophobia and low visual acuity OD in the previous three weeks. BCVA was 20/60 and 20/20 The fundus examination revealed a placoid white lesion in the posterior pole and vitreous cells in the right eye. The left eye was unremarkable. Fluorescein angiography reveals hyperfluorescent plaque with distinctive "leopard spots" hypofluorescence.
Related files