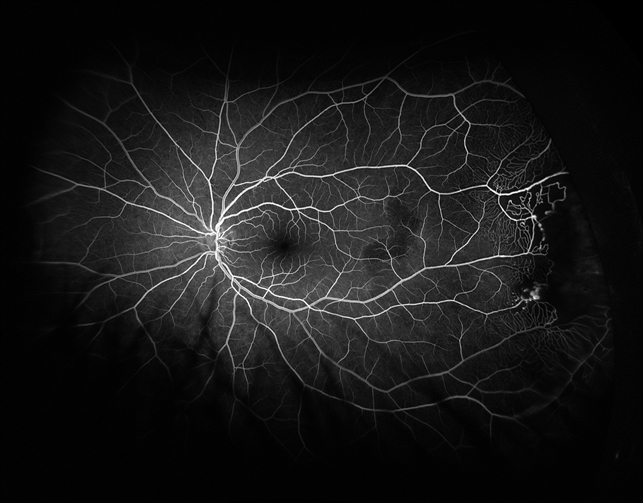 File number: 72534
---
Comments
Sign in to comment.
By Niloofar Piri, MD
St Louis University
Co-author(s): Jacob Grodsky, MD, Saint Louis University
Uploaded on Feb 2, 2021.
Last modified by Caroline Bozell on Jul 2, 2021.
Image of the week

Jul 4, 2021
View all images of the week

Rating

Appears in

Condition/keywords

Coats' disease, Leber's miliary aneurysm

Description

#2 Fluorescein angiography of the same patient in lamellar arteriovenous phase, demonstrating temporal peripheral telangiectatic vessels, as well as hyperfluorescent aneurysma lesions. Note the anterior capillary non perfusion. Posterior hypofluorescence is secondary to blocking effect from hard exudates.
Related files