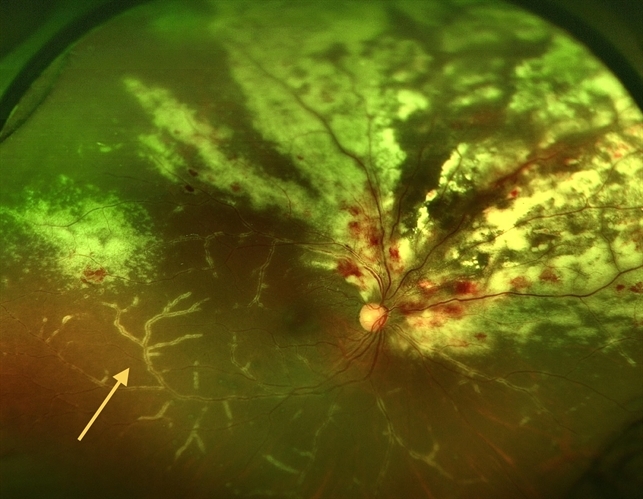 File number: 64254
---
Comments
Sophia El Hamichi, MD (September 24 2020)

Great pic!
Sign in to comment.
Image of the week

Feb 7, 2021
View all images of the week

Rating

Appears in

Condition/keywords

cytomegalovirus (CMV), HIV, uveitis

Imaging device

Fundus camera

Description

Fundus photo showing peri-vascular inflammation of both arteries and veins with translucent exudation (yellow arrow). Superior nasally, there is classic retinal whitening with retinal hemorrhages superior. This patient was found to have a low CD4 count and a diagnosis of AIDS was made.
Related files