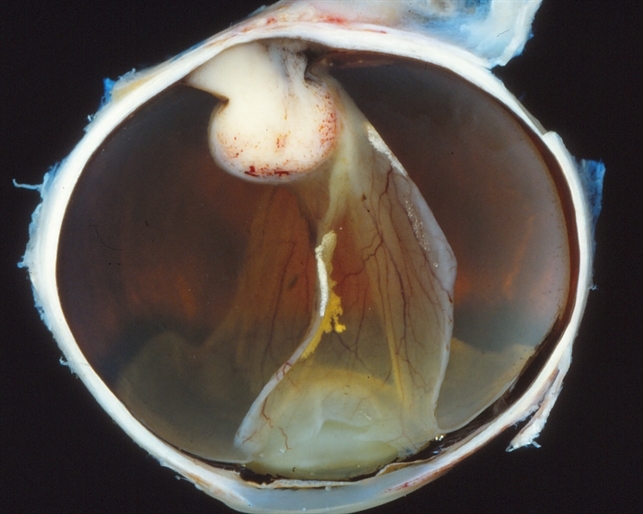 File number: 55951
---
Comments
Sign in to comment.
By McGill University Health Centre
The MUHC-McGill University
Co-author(s): Sabrina Bergeron, P. Zoroquiain, E. Esposito, S. Corredor Casas, P. Logan, A. N. Odashiro, Miguel N. Burnier, Paulina García de Alba Graue, McGill University Health Center-McGill University Ocular Pathology & Translational Research Laboratory
Uploaded on May 18, 2020.
Last modified by Caroline Bozell on May 19, 2020.
Rating

Appears in

Condition/keywords

choroidal melanoma, mushroom-shaped, enucleation

Description

The enucleation specimen in (B) shows an amelanotic, mushroom-shaped, slightly hemorrhagic tumor near the optic nerve (arrow). The shape is due to infiltration of the retina by a rupture of the Bruch membrane. A retinal detachment artifact is present.
Related files