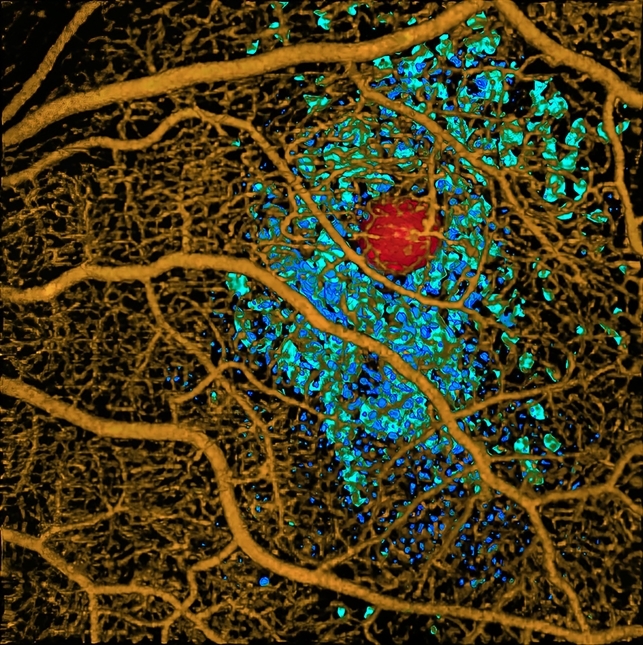 File number: 30048
---
Comments
Deepak Bhojwani, MS (November 7 2019)

AMZING PIC...
Sign in to comment.
Image of the week

Sep 1, 2019
View all images of the week

Rating

Appears in

Condition/keywords

optical coherence tomography (OCT), volume rendering, aneurysm

Photographer

Richard F. Spaide, MD

Imaging device

Optical coherence tomography system

Description

This is a newly described entity in which patients develop solitary aneurysms that are much larger than typical microaneurysms and they are supplied by capillaries. The aneurysm is shown in red. The associated macular edema produced cystoid spaces in Henle's fiber layer, rendered as teal and in the inner nuclear layer as blue.
Related files