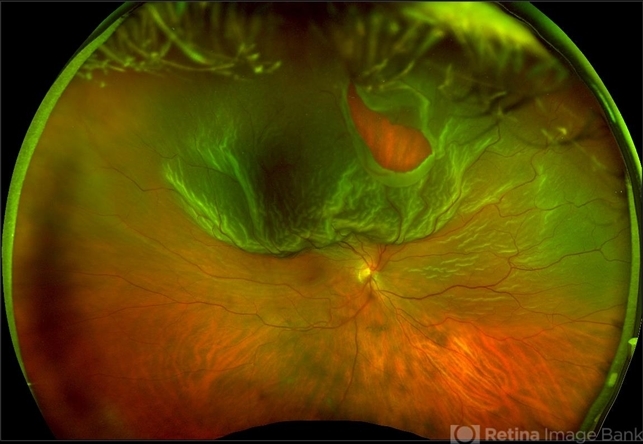 File number: 30011
---
Comments
Sign in to comment.
Image of the week

Aug 4, 2019
View all images of the week

Rating

Appears in

Condition/keywords

retinal detachment, Optos, subretinal fluid, retinal tear

Photographer

Lauren R. Whaley

Imaging device

Optos

Description

Noticed an inferior visual field defect on a patient with history of vitreous hemorrhage. Decided to take an Optos image and this is what we found. Doctor performed pneumatic retinopexy in office and patient recovering well.
Related files