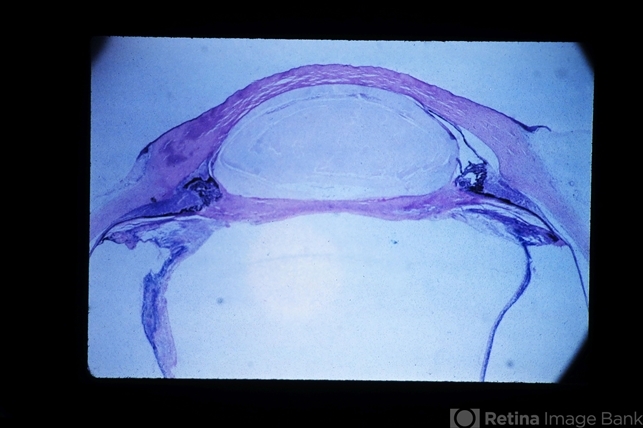 File number: 28890
---
Comments
Sign in to comment.
Uploaded on Feb 19, 2019.
Last modified by Caroline Bozell on Feb 21, 2019.
Rating

Appears in

Condition/keywords

vitreous, cyclitic, ciliary, endophthalmitis

Description

The vitreous has contracted into a thick, pink membrane lying behind the lens. This "cyclitic" membrane pulls on the peripheral retina and ciliary body and may detach both in a post-traumatic endophthalmitis.
Related files