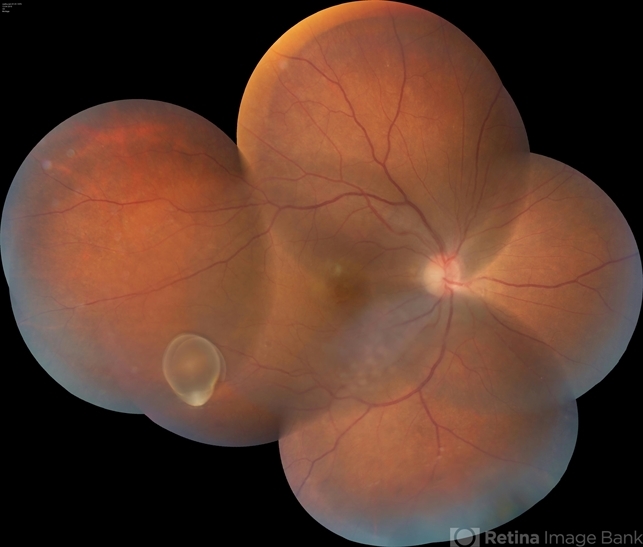 File number: 28154
---
Comments
Vishal Agrawal, MD, FRCS,FACS,FASRS (June 11 2018)

Thank you very much .

Suber S. Huang, MD, MBA, FASRS (June 7 2018)

Full marks. Thank you for sharing this spectacular image!
Sign in to comment.
Image of the week

Jul 8, 2018
View all images of the week

Rating

Appears in

Condition/keywords

cysticercosis, full thickness macular hole

Photographer

Vishal Agrawal MD,FRCS

Imaging device

Fundus camera
Zeiss 524

Description

Fundus montage picture of a 40-year-old man presenting with decreased vision in the right eye for the past 2 months. Live intravitreal cysticercosis can be seen lying on the retina. Zooming the image reveals the full thickness macular hole. The scolex invaginates with the light of the camera causing double image of the cyst because of movement .
Related files