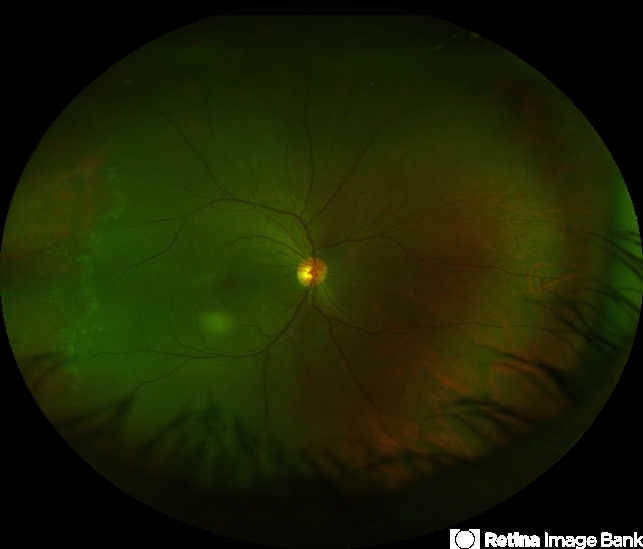 File number: 26729
---
Comments
Sign in to comment.
Rating

Appears in

Condition/keywords

retinal detachment, retinitis, CMV retinitis

Photographer

Andrea E. Arriola-López MD MSc

Imaging device

Fundus camera
OPTOS Dakota

Description

33-year-old man, with decreased VA since 3 months ago. HIV+, HAART therapy, CD4 257, virus load undetectable. No ocular previous history. On fundus examination there were macular folds, SRF, and a thinning of temporal peripheral retina AO. There was not hemorrhages, cotton wool spots or any other lesion. Vitrectomy + silicon oil was performed, multiples holes was found on the thinning area of retinal detachment. VA three weeks later was 20/150.
Related files