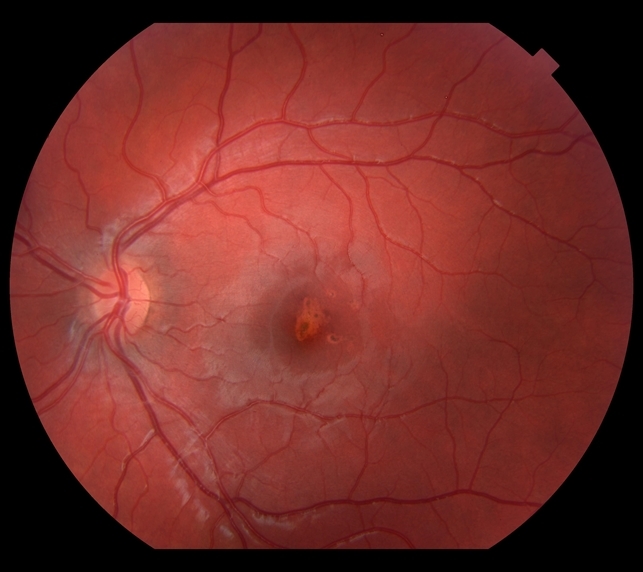 File number: 28375
---
Comments
John S. King, MD (October 3 2018)

Thanks! I just now spoke to referring doctor, and this was the first time he was seen. So, I do not have the visual acuity right after the laser injury.

Suber S. Huang, MD, MBA (September 21 2018)

Excellent image of photic maculopathy. Please consider editing clinical history to include presenting vision, date (interval since injury) and vision at time of imaging. Great capture!
Sign in to comment.
Image of the week

Nov 11, 2018
View all images of the week

Rating

Appears in

Condition/keywords

maculopathy, laser pointer maculopathy, laser pointer retinopathy

Photographer

Karin Aletter

Imaging device

Fundus camera
Topcon

Description

9-year-old with two month history of decreased vision that has improved some over time. 20/20 OD and 20/30 OS. Further prompting, he admitted to playing with "toy lasers" with his friends recently. He also looked at the eclipse, but used protective eye wear. Photos show small RPE defects characterized by a hyperpigmented center with hypopigmented halo.
Related files