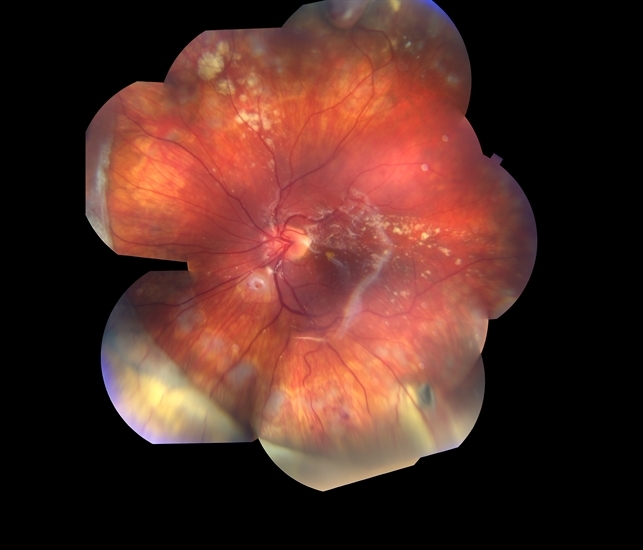 File number: 27140
---
Comments
Suber S. Huang, MD, MBA (May 5 2017)

Nice job.! These cases are TOUGH. Can you submit a pre-op image and comment on ancillary testing (FA, OCT, B-Scan).
Sign in to comment.
Image of the week

Jun 18, 2017
View all images of the week

Rating

Appears in

Condition/keywords

exudative retinal detachment

Photographer

Ray Gardner, Texas Retina Associates (Lubbock, TX)

Imaging device

Fundus camera

Description

Fundus photograph of a presumptive vasoproliferative tumor (with resultant total exudative retinal detachment) in a 54-year-old white truck driver. Image is taken on post-operative day 4, after 25/27 gauge vitrectomy with drainage retinotomy, air-fluid exchange, endoscopic laser blanching of VPT, oil, and dexamethasone intravitreal implant.
Related files